What Do I Need to Know?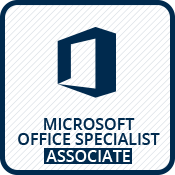 The Microsoft Office Specialist certification uses computer exams to measure whether you mastered the specific skill sets in the Microsoft Office Specialist Program: Access, Excel, Outlook, PowerPoint, Word, OneNote, and SharePoint.
You can choose which exam(s) to take according to which skills you want to validate. The Microsoft Office Specialist certification exams ask you to demonstrate that you can find, format and update the tools in Microsoft Office. The certification exams are project based, not multiple guess. You need to edit a document or create a formula.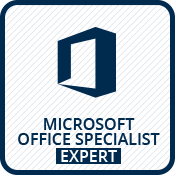 The CORE exams cover 80% of the options
Someone preparing for these tests should learn beginning and intermediate steps.
The Expert tasks in every project require using the options in the right order. The example is the Mail Merge in Microsoft Word. The Mailing Ribbon and the Mail Merge Wizard are both designed to guide the user through a sequence of steps successfully. Each expert certification exam is looking for skill and efficiency with these automation tools.